As a special thank you to Aura customers, we want to gift an exclusive discount that goes above and beyond the promotional pricing on our website. We truly appreciate your patronage and support.
Please rest assured that your photo feed will not become a place for advertisements, either from Aura or from third parties.

Prefer to opt out?
If you prefer not to see these offers, you can tap on the 3 dots and select "Hide All Future Offers":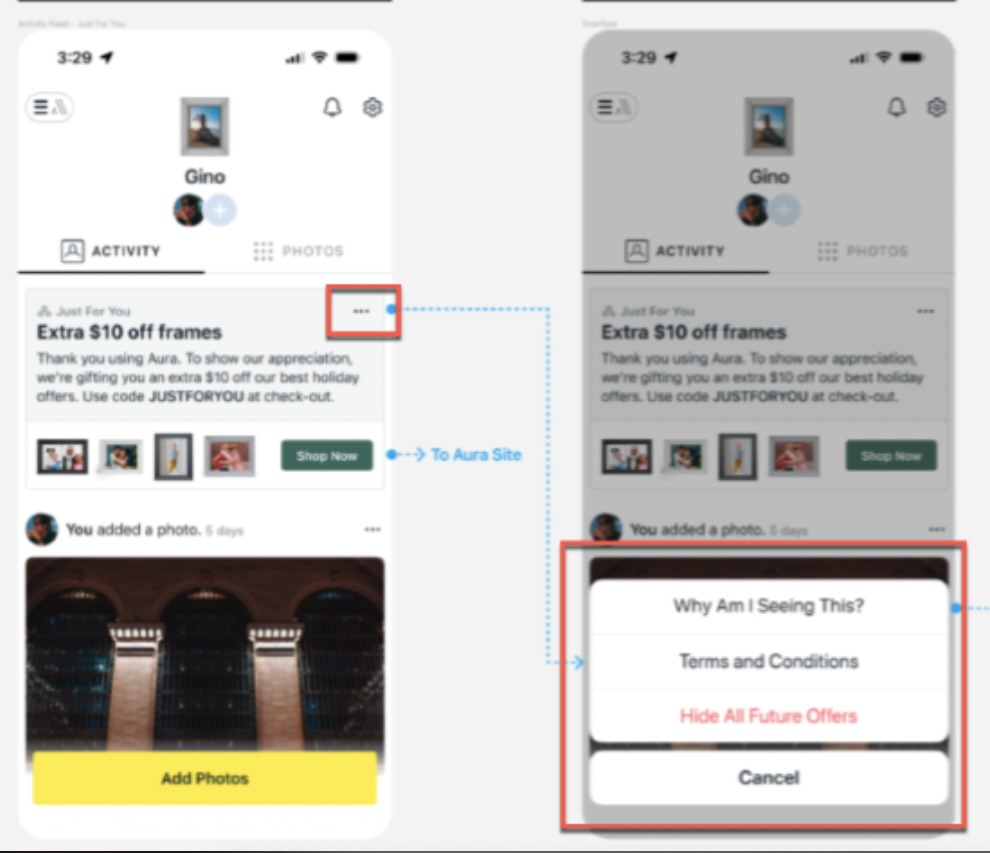 Questions or comments? Feel free to reach out to our customer support team by clicking here.