Although we strongly encourage uploading photos and videos directly from the Aura app, users can also use their smart device's "Share Sheet" feature to directly upload individual files from their gallery to their frame without opening the Aura Frames app. While this is particularly useful for quickly sending a few files to a frame, please use the Aura Frames app if you want to upload more than 10 files at the same time.


Please note that the Share Sheet feature is not designed or implemented by Aura but is a native feature on your smart device. In order to use Share Sheet, you must have the Aura app installed on your device, be logged in, and have granted the app access to your gallery.


Live photos (iOS) can not be uploaded using the Share Sheet.

How to upload photos/videos using the Share Sheet?
From your gallery select the media you wish to upload onto your Aura frame and tap on the share icon at the bottom of your screen. Share Sheet will then offer you to share the content with your most recent contacts and apps. Select the Aura app icon:

Android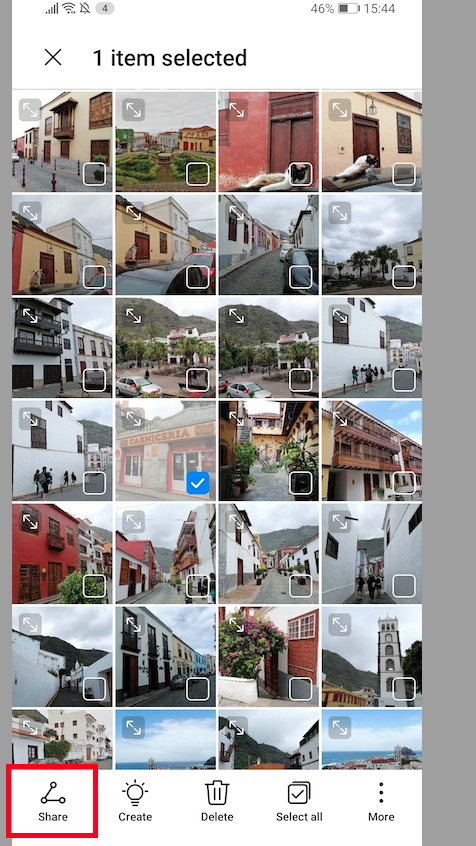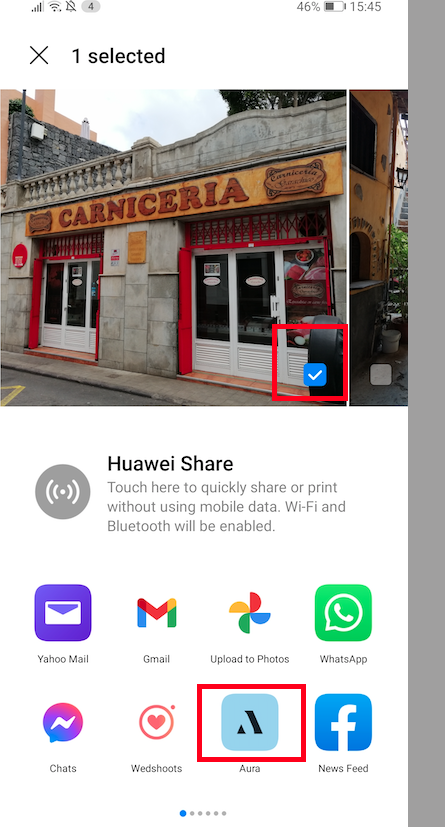 iOS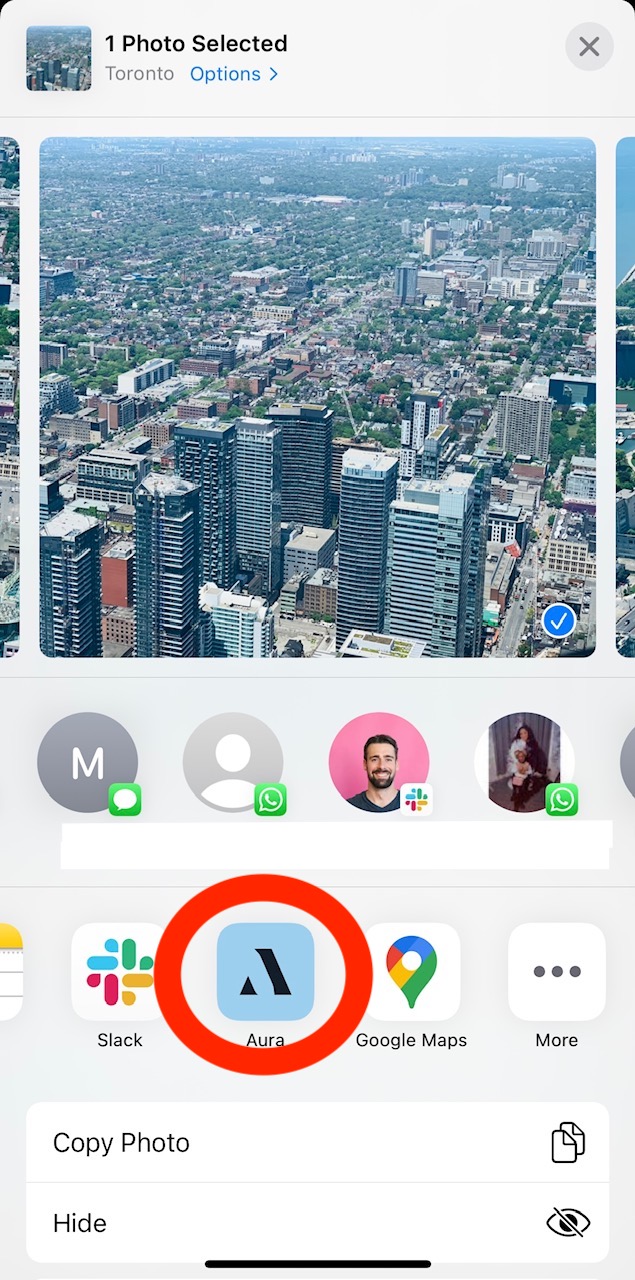 After selecting the Aura icon, you will be able to choose the frame(s) that you want to send the photos/videos to. Confirm with "send" to complete the process.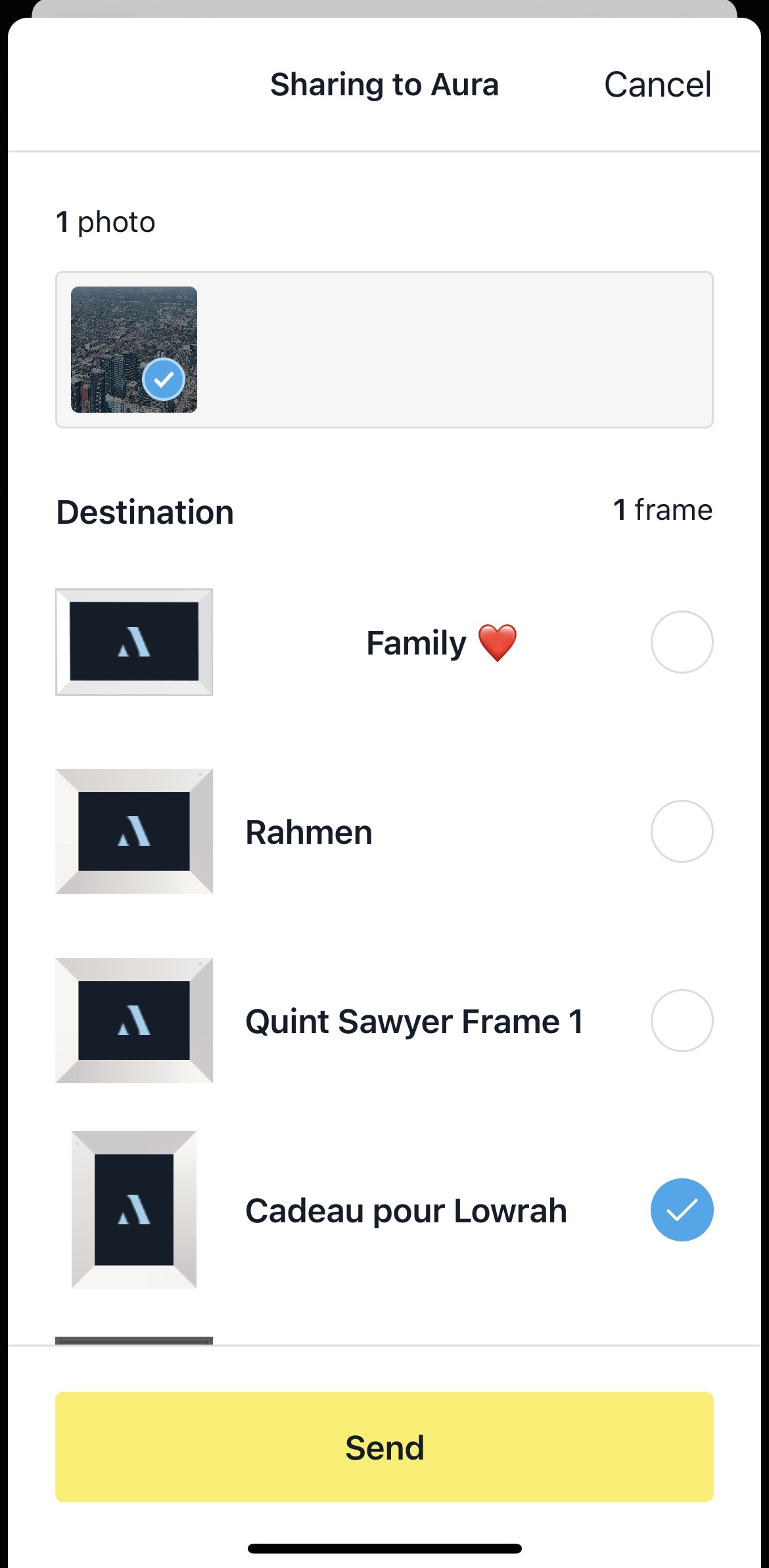 If the information in this article hasn't helped you resolve your problem, please submit a detailed support request and Aura's Customer Care Team will help.