With the Aura app, you have the ability to scan printed photos (cards, drawings, documents) into your device's camera roll, and simply add them to your frame. This feature is useful for all those lovely printed photos or drawings that have not yet made it to your frame.

This feature is not supported for the Web Uploader or email-to-frame procedure.


How to use the photo scanner?
From the Aura app, select "Add Photos" and tap the scan icon in the upper right corner. You will then be able to scan multiple photos, adjust the color (photos or documents), crop, and add date information to archive the memory.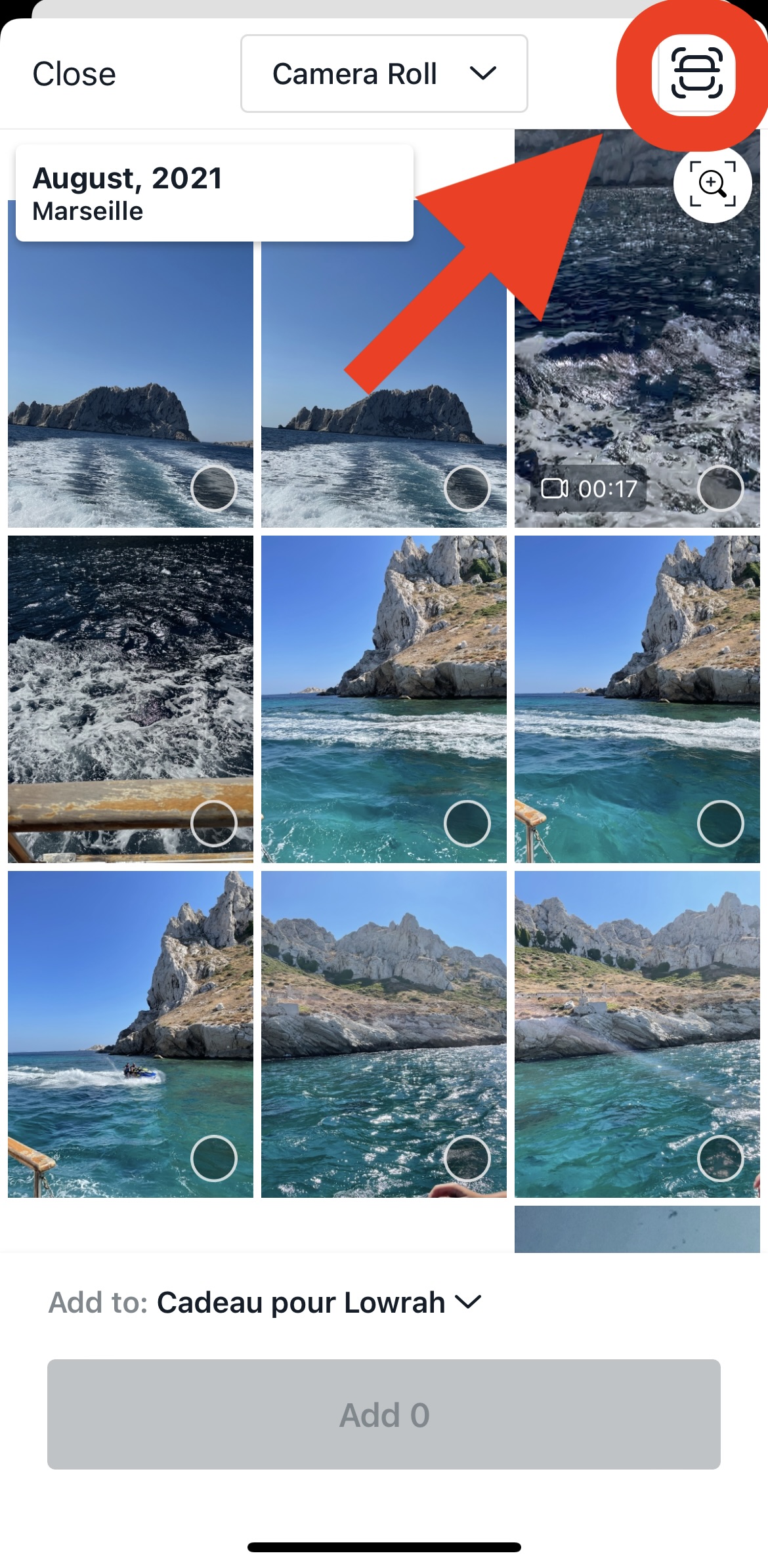 Any items scanned through the Aura app will automatically be added to a new album on your smart device called "Aura Scans". Scanned items can also be used with other applications.


NOTE: For Landscape-optimized frames be sure to position your device in landscape while scanning an item, this is to ensure the scanned version fits the entire screen of your frame.
Setting the Date
By default, the date given of the scan will be the date on which the item was scanned through the app. As part of the scanning process, you can easily set a preferred date for each photo. If you are not entirely sure of the date the photo was taken, you can now set an "approximate" date for any photo, including new scans. Simply omit the day or month, and enter only a year.

If the information in this article hasn't answered your question, please submit a detailed support request and Aura's Customer Care Team will help.