Aura's Carver frame model has a landscape-optimised screen and therefore comes with a feature called "Intelligent Pairing".
By default, this feature is activated and pairs two portrait photos next to each to utilise the full width of the landscape screen.
Two different pairing mechanisms:
1) Chronological Photo Order
Portrait photos are paired in a time-based manner. If they were taken at the same time / in the same event, the frame will match them on the screen. However, individual portrait photos that have no time-based match will not be paired and displayed - on their own - in the center of the display.
2) Shuffle Photo Order
Portrait photos are either paired in a randomized way or based on our software identifying matching locations or people.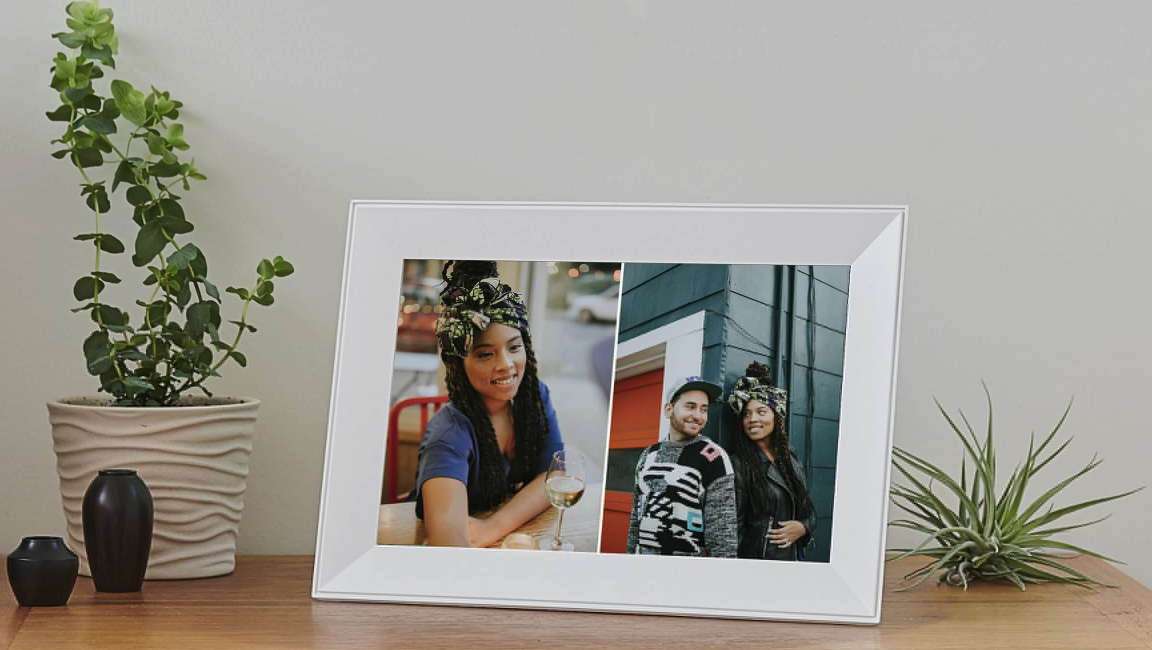 Deactivating "Intelligent Pairing"
If you don't want your Carver / Gallerie frame to always display two portrait photos together, you can disable this feature:
Open the Aura app and on the app homepage tap on your frame


Then, tap on the settings menu in the top right corner



You can now turn "Intelligent Pairing" to OFF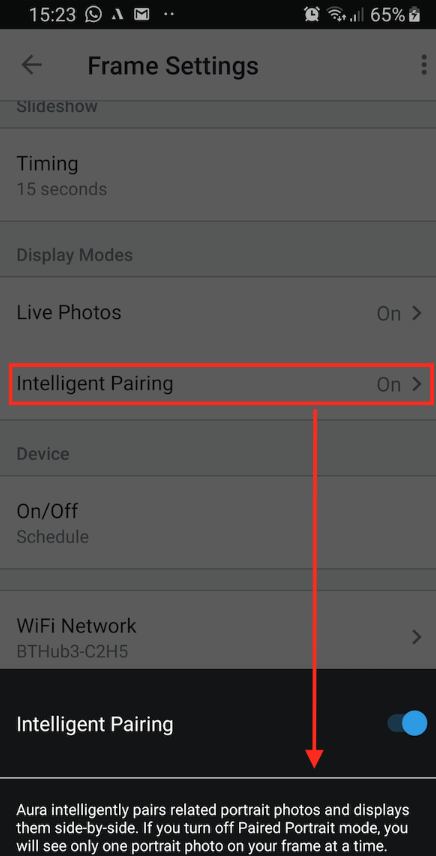 Your frame will now stop pairing your portrait photos and they will be displayed in the middle of the frame instead. If you want to manually reposition them, please visit this Support Article for more information.
Please be aware that if you activate "Intelligent Pairing" again, it can take up to 10 minutes until it starts to pair your photos again. Force-closing the app can help speed up the process.
Note: Carver and Gallerie frames are optimised for landscape photos so it is perfectly normal that single portrait photos will have black bars on the left and right side, since they cannot fill the entire frame.