Please note this feature is currently being rolled out and will progressively be made available to all users.
Aura frames allow you - or any invited frame members - to upload photos and videos to your frame(s), thus sharing wonderful memories.

Occasionally, you may want to permanently delete photos or videos from your frame which you can do via the "remove" feature. Unless the file is also uploaded to a different frame, removing it will permanently delete it from our server and your app and it can't be restored (unless you upload it again).
If you only want to temporarily stop a photo or video from being displayed on your frame, without deleting it, you can now do so by using the new "In Slideshow / Not In Slideshow" feature. Your frame will then no longer display the photo(s)/video(s)but they will remain in your Aura app, thus allowing you to easily add it back to your frame's slideshow.
This might be useful for a variety of scenarios:
Create a temporary "playlist" by taking certain photos/videos out of the frame's Slideshow, only leaving those that match the temporary theme. At any point, you can go back into your app and move the photos/videos back into the Slideshow so that they get displayed.


You don't like a photo/video that a frame member has uploaded but you don't want them to notice that you deleted it from your frame. Taking it out of your slideshow stops the frame from displaying it while keeping the photo/video in the app (where the original uploader will still see it)
This feature is available in our iOS and Android app (not the web uploader)

Any new uploads will automatically be set to "In Slideshow"

If the full resolution of the image is being downloaded, the photo will be set to "Excluded"

If you synced an album via our "Auto-Add" feature, any photos that didn't pass our quality filters (blurred, duplicates, nudity) will initially be set to "Not In Slideshow" unless you manually add them to "In Slideshow"
How does the "In Slideshow" feature work?
Every photo or video added to your frame now has a toggle called "In Slideshow". When you turn the toggle off, the photo/video will no longer be displayed on that particular frame until you turn it back on.
To use the feature, simply tap on a photo or video and move the toggle from "In Slideshow" to "Not In Slideshow":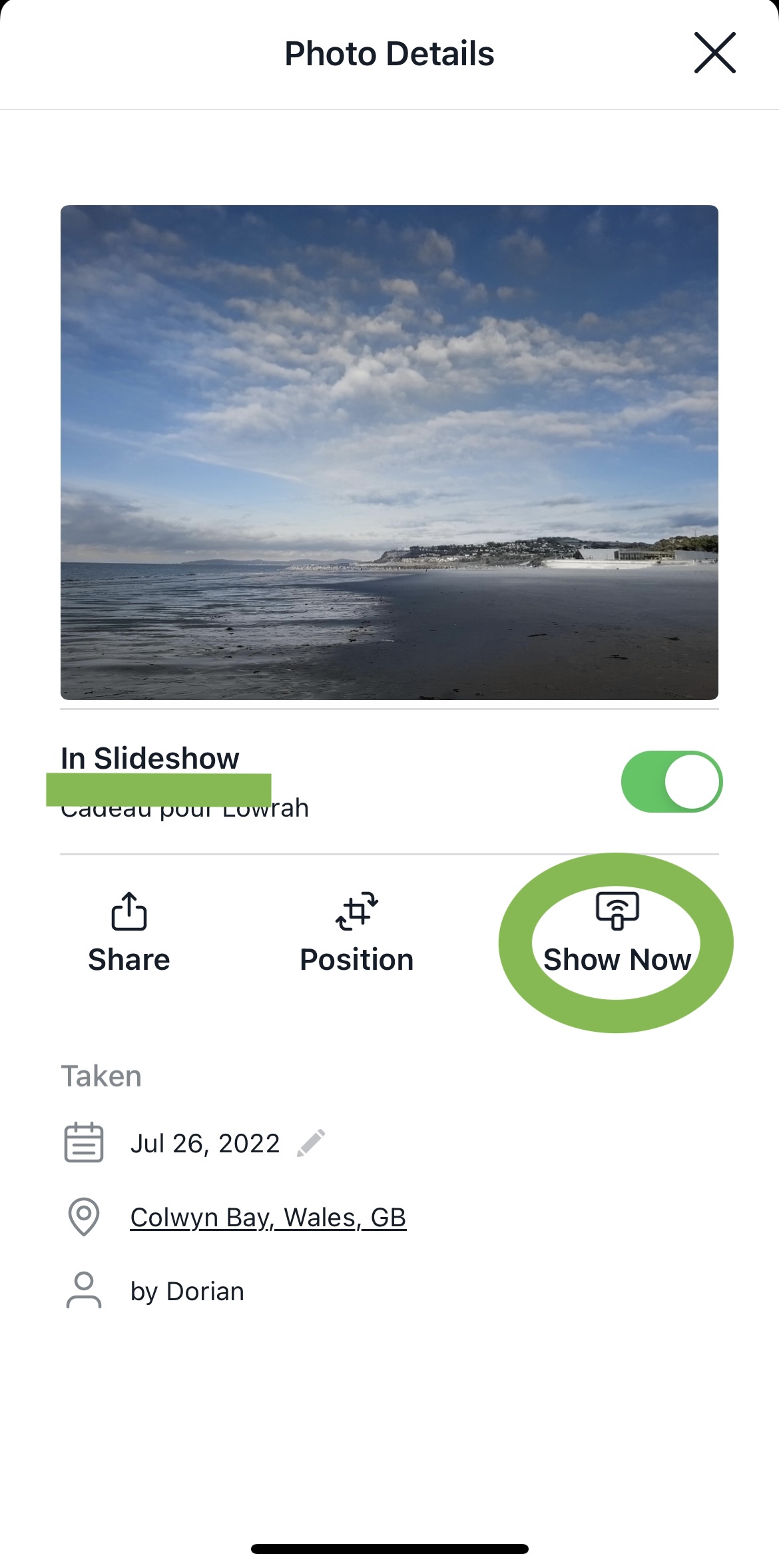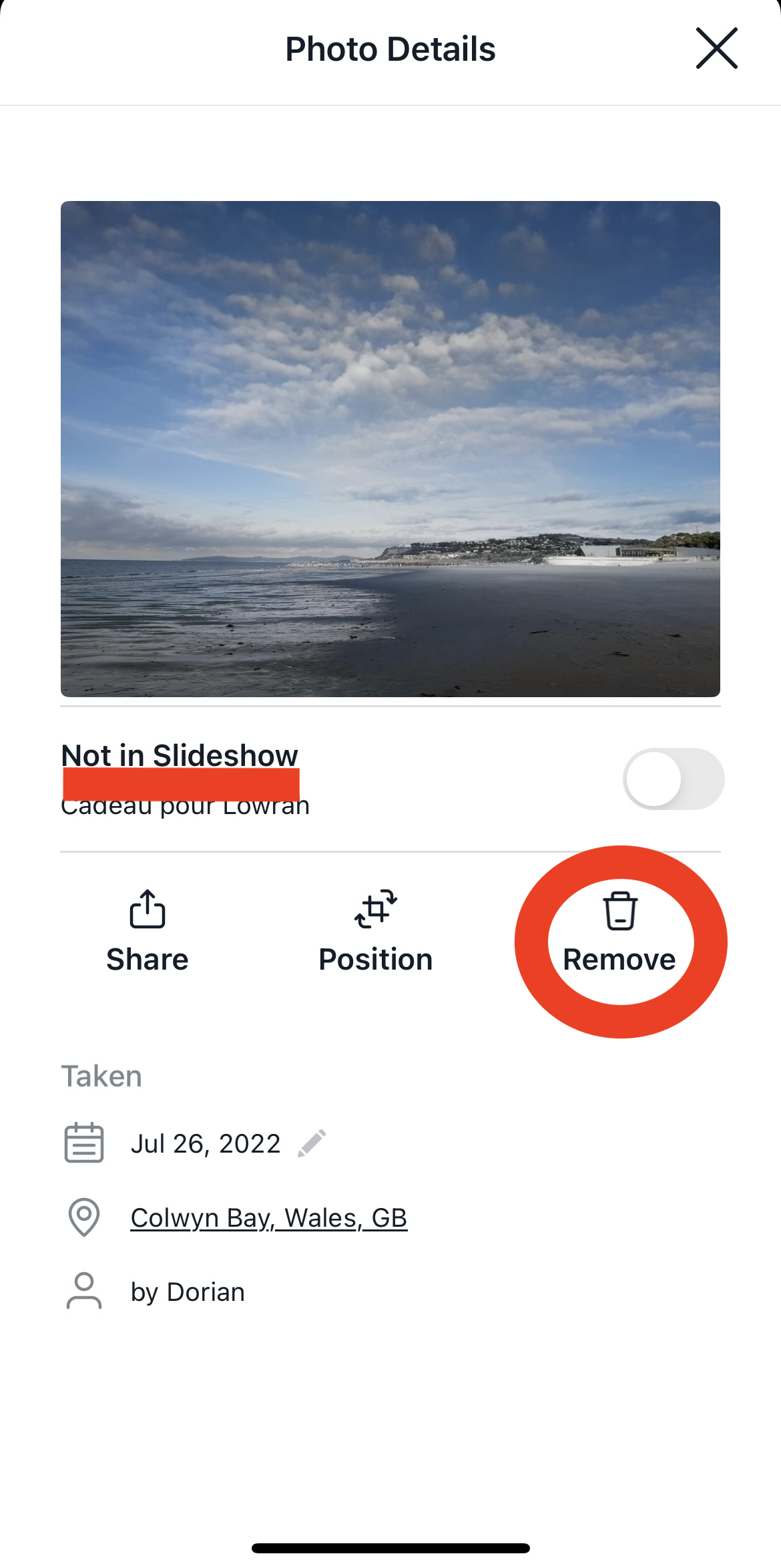 Please note: when images/videos are not included in the slideshow you will no longer see the usual "Show Now" option. Instead, you will have an option to remove the photo. This will permanently delete it from the app and frame for all users.
Excluded photos/videos will show a small "hidden" icon in the top right when viewed in the Photos tab and the photo details screen: