The Aura Frames app informs every frame contributor about a variety of events, including:
When you have allowed Aura Frames app notifications on your smart device, you will see those notifications pop up on your home screen.
If you haven't allowed app notifications, you can still find them in your Aura Frames app by tapping on the Notifications icon in the top right corner:
You can then see a list of all recent notifications: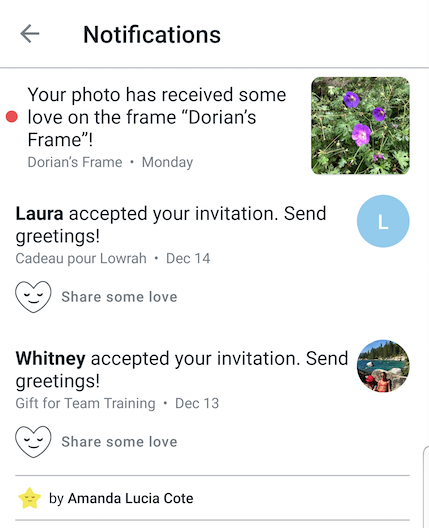 NOTE: when you receive notifications about "receiving love" without a name, this was triggered by somebody using the Touch Bar on top of the frame to physically like a photo. More info: HERE
How can I turn app notifications ON or OFF?
Each frame member can control their own app notifications by going into their smart device's settings menu to turn notification permissions for the Aura Frames app on or off:


Apple Device:
Open your Apple device's Settings menu, find "Notifications" and tap on the Aura Frames App:

Next, choose if and how you would like to get notified about Aura App updates: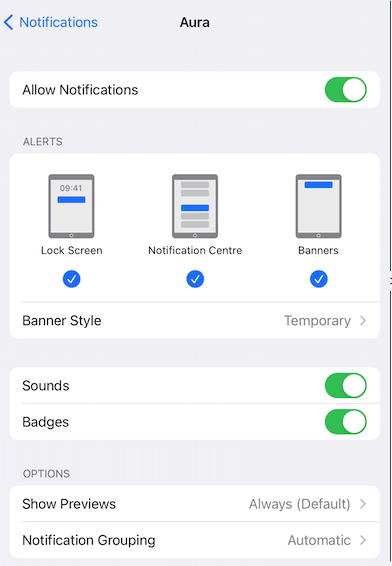 Android Device:
Since there are many different Android models, the easiest way is to search for "Notifications" using the device's search feature from the home screen. This will take you to this menu where you can turn the Aura Frames app notifications on or off: