This article lists the current Aura frame range that is currently available via our Amazon.co.uk store:
Mason (no longer sold on auraframes.co.uk)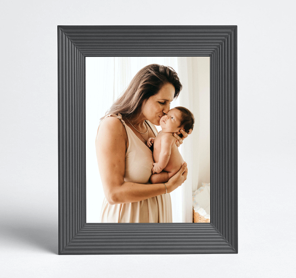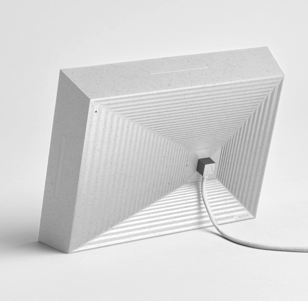 Sawyer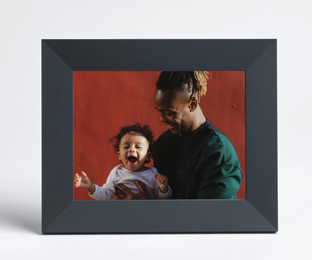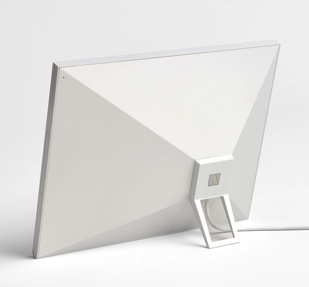 Carver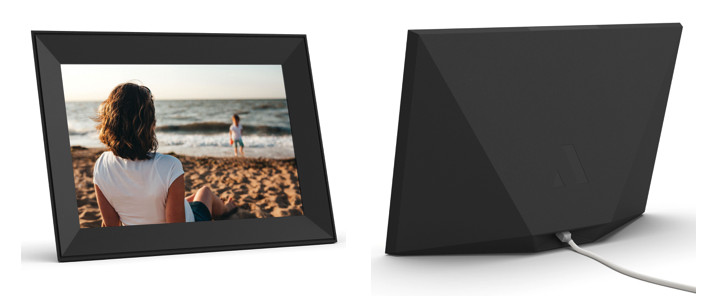 Our different models all come with LCD screens (440 - 450 nits brightness) and offer the same functionality*.
However, there are differences in terms of frame size, display resolution and display size: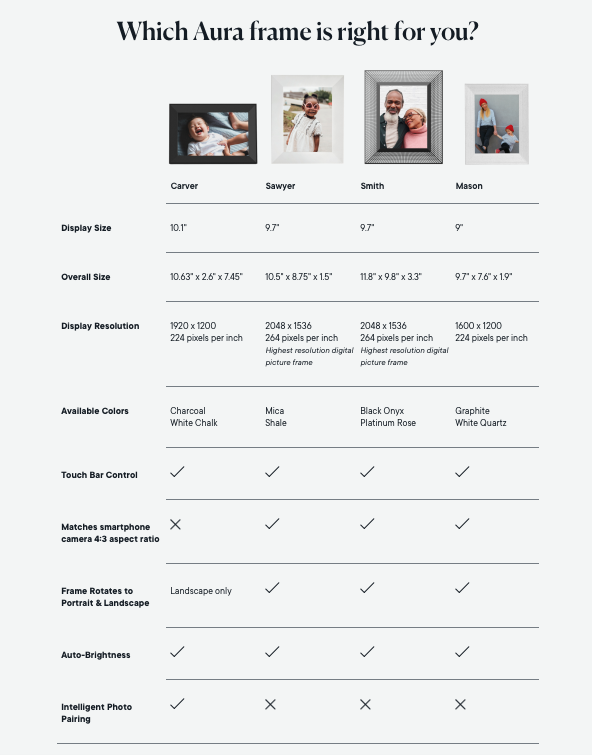 *Carver is the only model that offers "intelligent pairing". Find out more about this feature HERE.
If you need more information please submit a support request and our Customer Care team will get in touch!