You cannot go wrong with any of our Aura frame models since they all come with LCD screens (440-450 nits brightness) and share most features including an excellent Aura display quality and the premium designs.
The most important differences between our models are:
1) Some models come with Integrated speakers
This adds a little extra when playing videos on your frame. Instead of just displaying them, these frame models will also play the sound upon request. Find out more about this feature HERE.

2) Some models have an extra wide landscape display
Carver, Buddy and Gallerie models are landscape-optimized which means that they have to be put up horizontally (whereas other frames can be put up horizontally and vertically).
Thanks to their extra-wide landscape display, these models offer an optional feature called "Intelligent Pairing" that automatically pairs and displays two portrait photos next to each other, thus causing delightful surprises.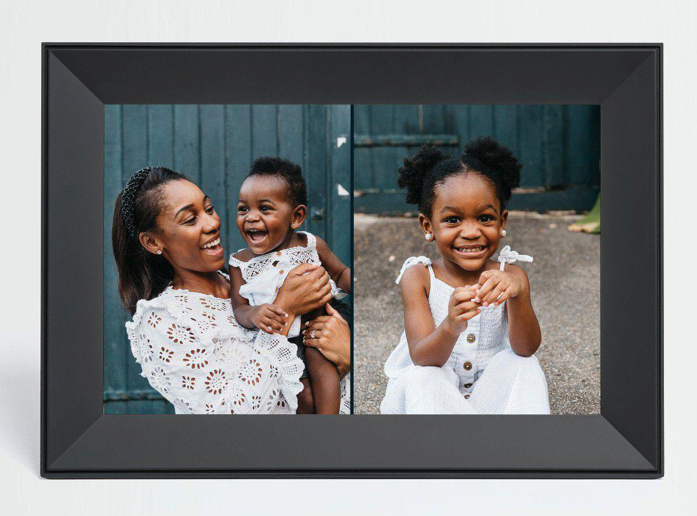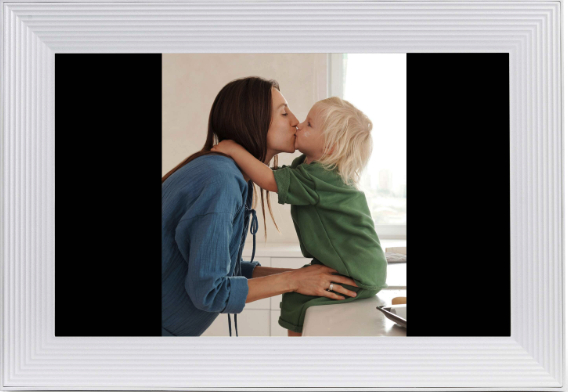 3) Premium colors
Aura frames come in a variety of premium color schemes, including the following colors that we wanted to describe in more detail:
Biscuit (Buddy Frame)
A light warm grey which leans more towards a tan but with more grey than yellow.
Sandstone (Mason Luxe)
A base color that is light grey with a speckled effect. The speckles are a mix of dark grey and white which give the frame a visual texture like a natural stone finish.
Pebble (Mason Luxe)
A very dark grey with a hint of blue. I also has a dark grey speckle and a light speckle.
Here is another image that compares the Mason Luxe in Sandstone and Pebble: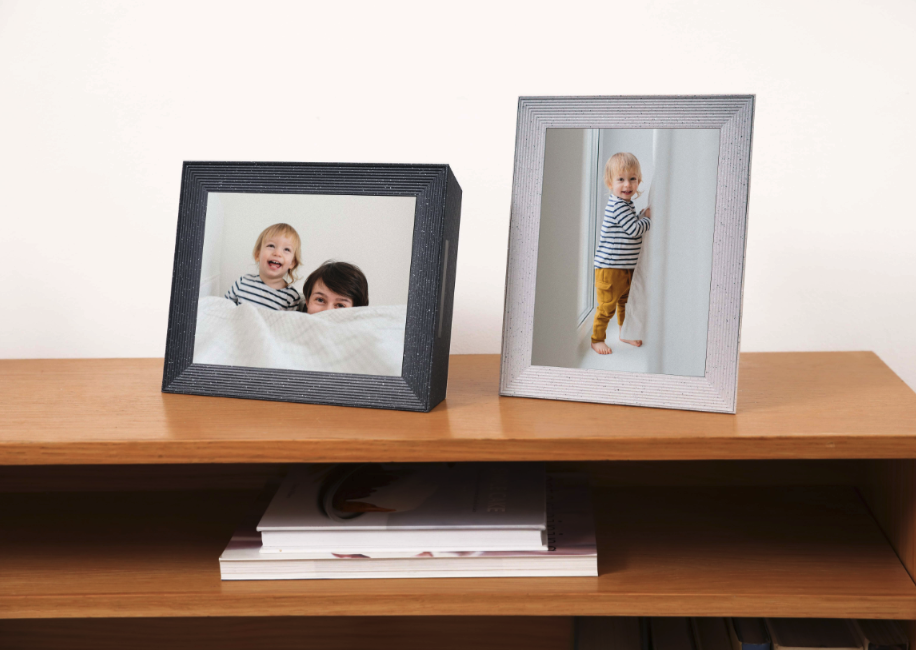 Comparison: Frames without speakers
These frames don't have an integrated speaker but they still allow you to playback videos and (iOS) Live Photos. Great for customers who prefer the traditional photo frame approach and a silent environment.
There is a Smith 2021 and 2022 model. Only the 2022 model will come with integrated loudspeakers.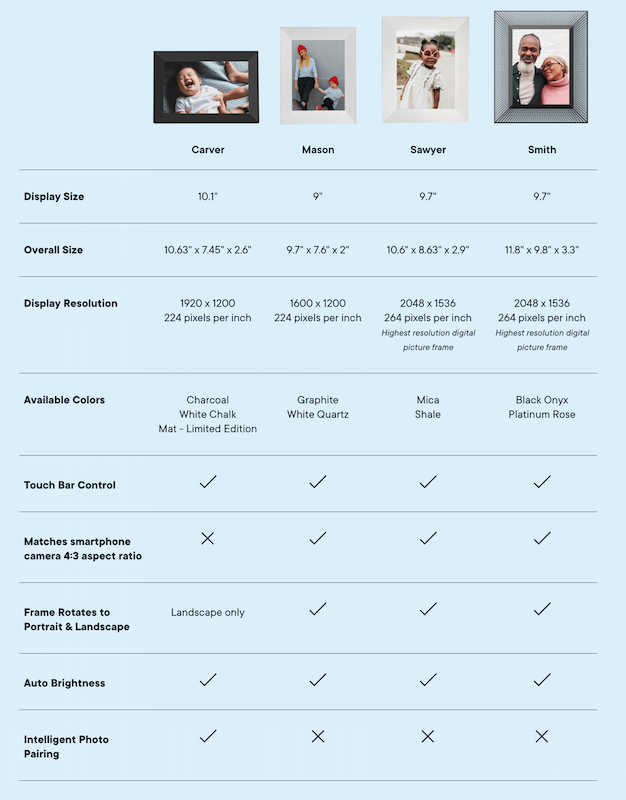 Comparison: Frames with integrated speakers
These frames allow you to playback your videos and iOS Live Photos with sound as explained in this FAQ.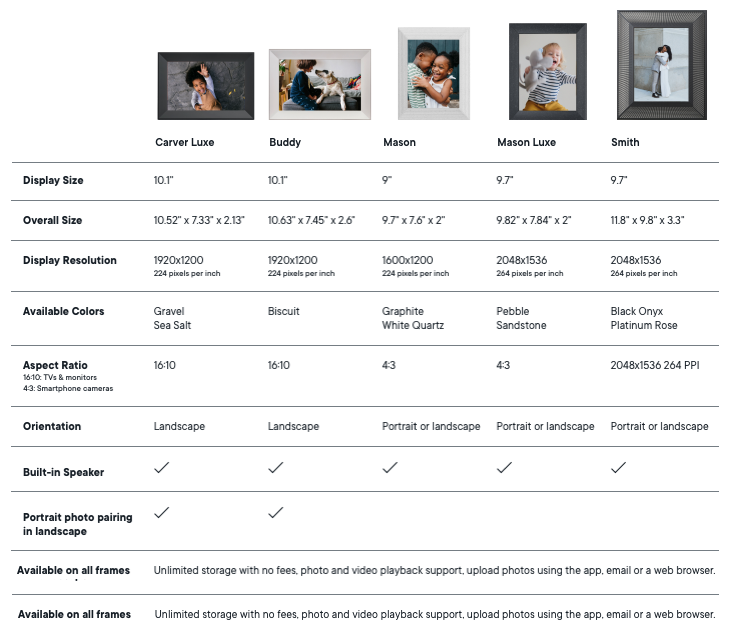 If you need more information please visit auraframes.com or submit a support request and our Customer Care team will get in touch!