The free Aura App is the perfect companion to your Aura frame(s), allowing you to easily manage all your frames and photos. This overview guides you through the app's main features and it also offers links to support articles that describe those features in further detail.
Note: if your Aura app looks different to the following screenshots, please visit your App Store to download the latest app version (e.g. 3.6.x-xxxx).
HOME SCREEN (Aura Home)
The home screen can be accessed by clicking on the "A" symbol in the top left corner. You'll find your account level settings as well as a list of all the Aura Frames you contribute to as a member.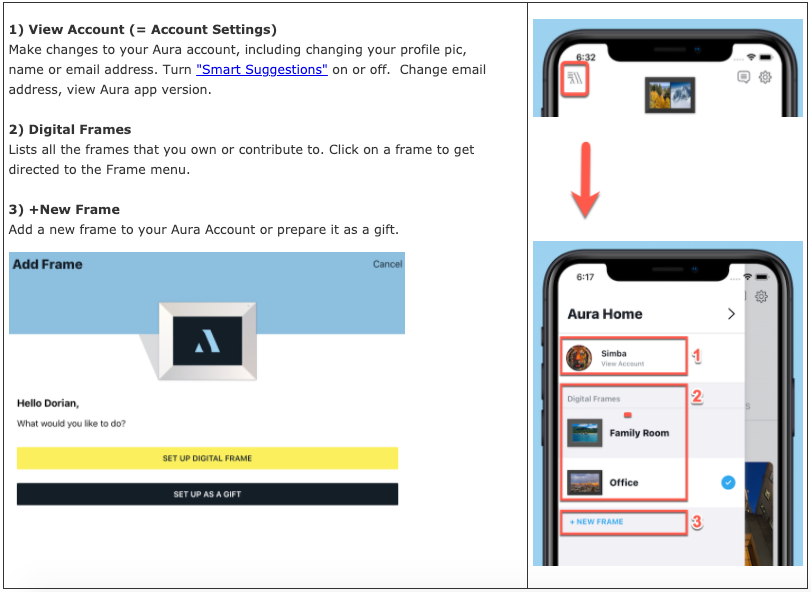 FRAME MENU
Once you have selected an individual frame from your home screen, you can now use this app section to control the frame and monitor its activity.
Note: to change the frame, click on the "A" symbol in the top left corner.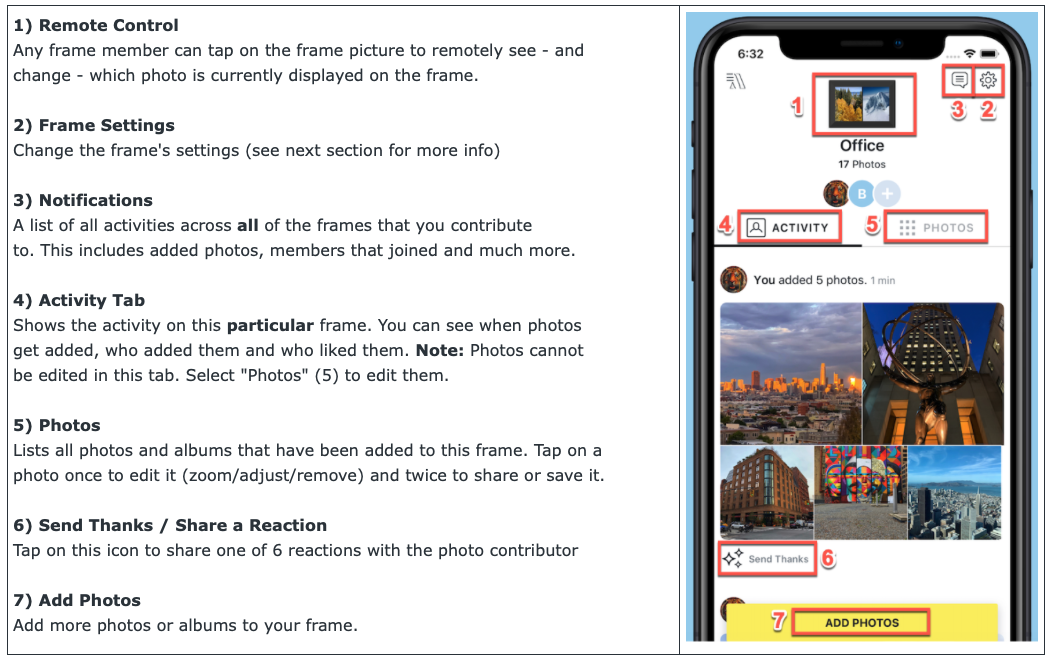 Related articles:
FRAME SETTINGS
Any invited frame member can access this app section to change an individual frame's settings. This is particularly useful if you want to remotely control an elderly relative's frame.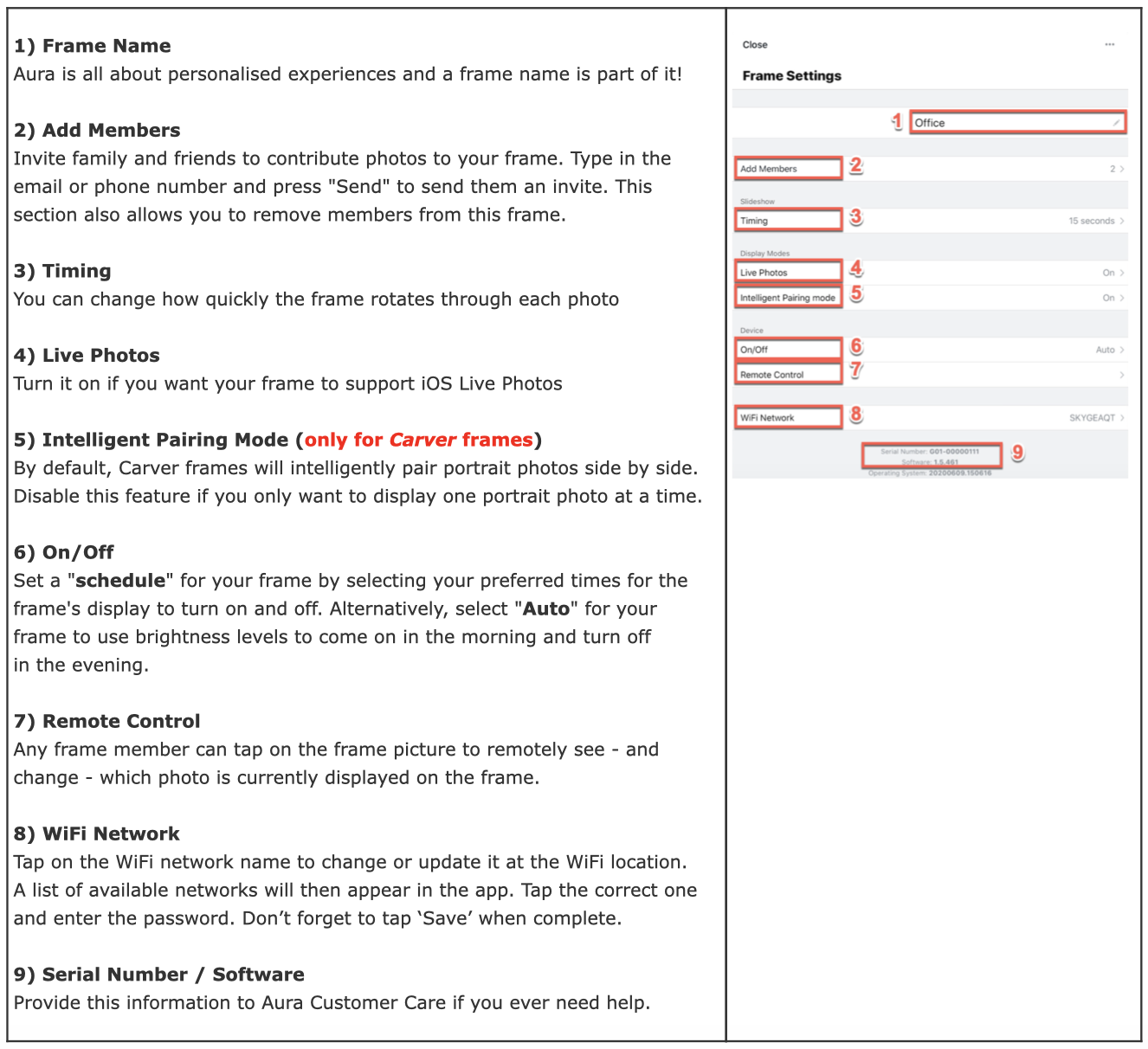 Related articles:
PHOTO SELECTOR
Once you have clicked on "Add Photos", the following app section will allow you to add photos to your frame - or multiple frames - either by individually uploading them or by uploading entire albums.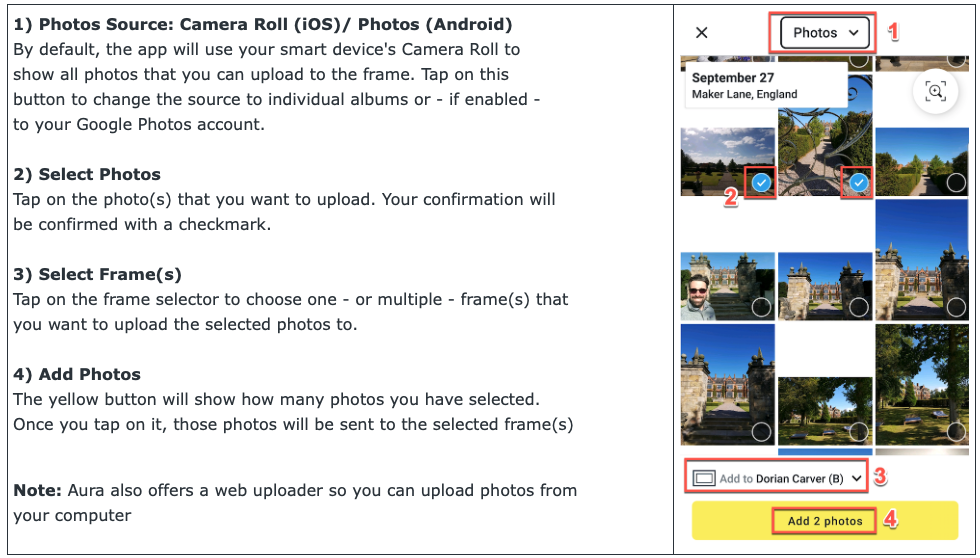 Related articles:
PHOTO EDITOR
From within the PHOTOS section (not Activity tap) you can tap on any photo ONCE to open the editor mode and TWICE to download or share it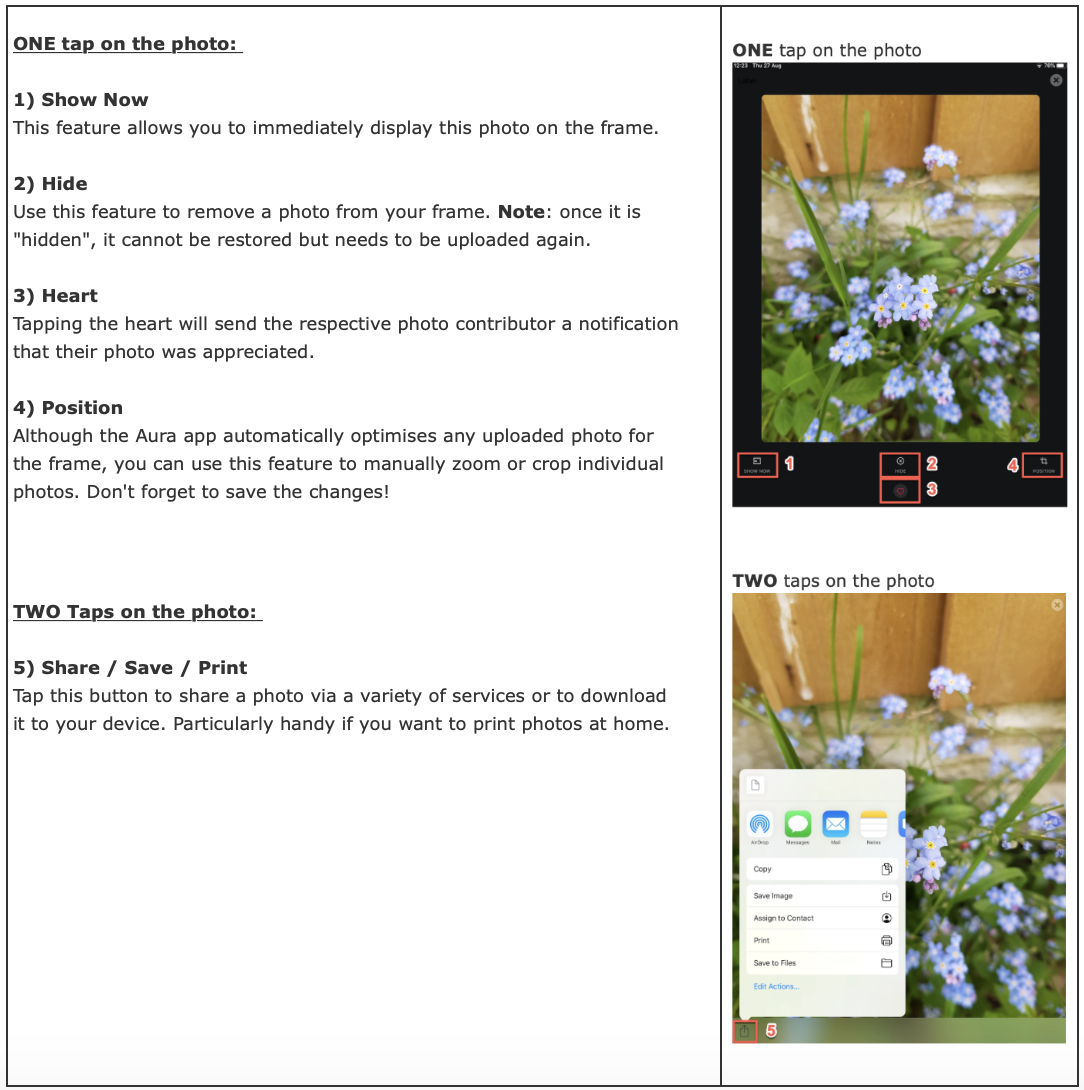 Related articles: