The Aura app will automatically position and crop your photos to ensure they are displayed on your frame in the best possible way, taking into consideration whether your frame is currently in portrait (= vertical) or landscape (= horizontal) position.
Any photos that had been repositioned by the Aura app will be shown in the "Auto Positioned" menu that you can find when tapping on your frame: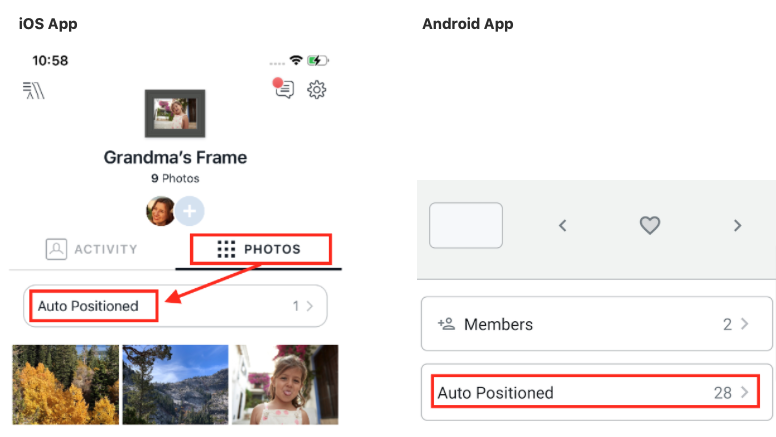 Note: it is normal that individual photos may be displayed with slightly different crop factors in the app and on the actual frame
Manually Changing the Position/Crop
If you want to manually change the position or crop of your photos, you can either open the "Auto Positioned" menu or tap on individual photos within your frame to bring up the "Position" option: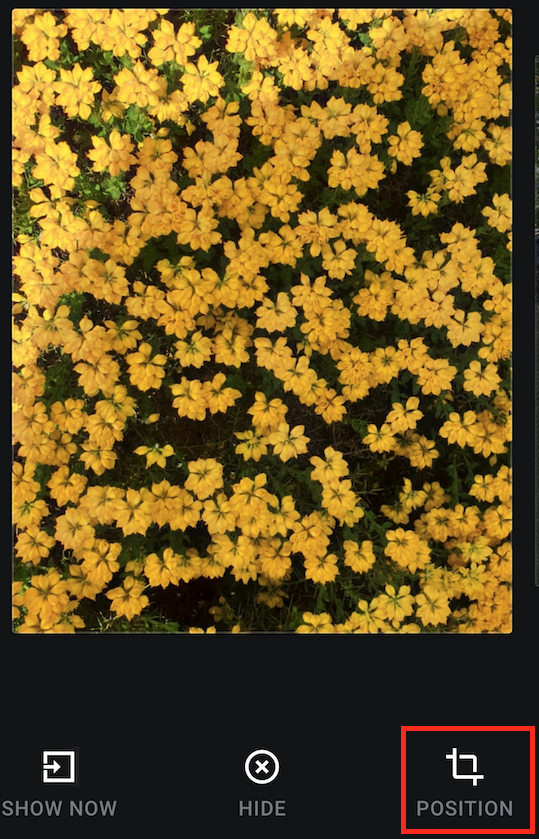 Use your fingers to pan around the photo to adjust the cropped area.

Zoom in on an area of the photo or zoom out to show a photo in its entirety. If you're choosing to zoom out on the photo, pinch the photo until it's your desired size and black bars appear on either side of the image.

You also have the ability to ROTATE the photo if it's in the wrong orientation

Some of our frame models also allow you to tap on the below displayed rectangle to automatically change from portrait to landscape mode

IMPORTANT: Once you have completed the photo adjustment, please tap SAVE.