Adding photos to an Aura frame is simple using the Aura app or our new web uploader!
1) Uploading photos via the Aura App
First, open the Aura app to view the home screen that lists all the frames that you own or contribute to. Select a frame (here: "Office") and scroll down to tap the 'Add Photos' button: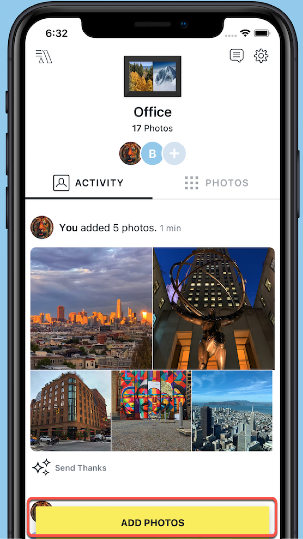 The app will now direct you to the photo selection screen that by default shows all compatible photos in your smart device's photo library. This is called "Camera Roll" on iOS and "Photos" on Android devices.
Here is the simple 4-step process:
Confirm the photo source (e.g. your device photo library or a special album).

Tap on the photo(s) that you want to send to your frame(s).

Select one - or multiple - frames that you want to send the photo(s) to.

Tap on the yellow "Add xx Photos" button to send the photos on their way!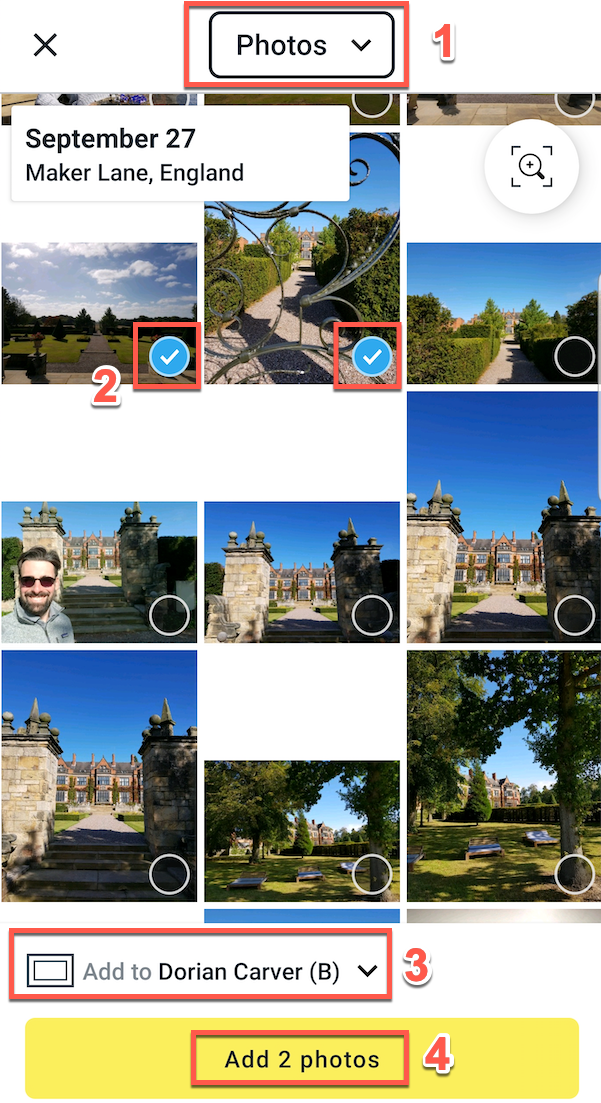 Note: If some of your photos don't upload, please keep your Aura app open to sync in the background (you can exit the app to do other things on the phone , but do not force-quit it). Please also ensure you are connected to WiFi and have more than 80% battery on your phone so the photos upload.
2) Uploading photos from a computer (Aura Web Uploader)
You can visit this support article to find out how to use the Aura Web Uploader, the Aura App's Google Photos integration or Apple iCloud to access and upload your computer photos.