This article lists the current Aura frame range and you can click HERE to find out where you can buy them.
Mason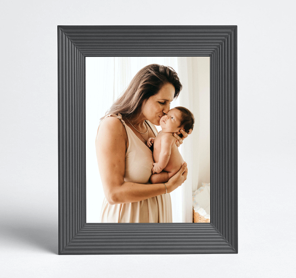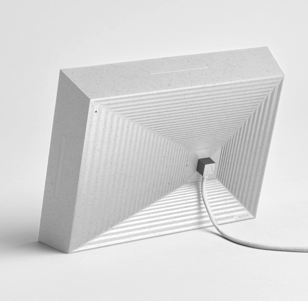 Sawyer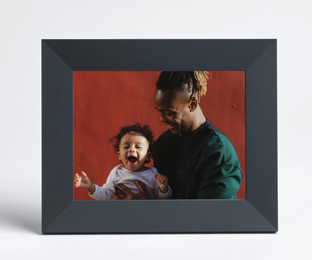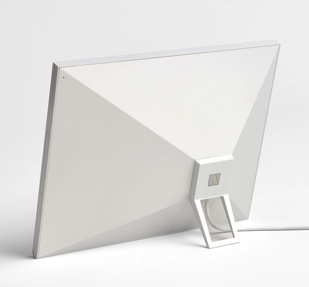 Smith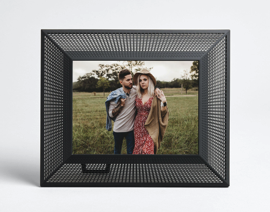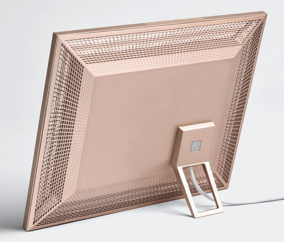 Read more about Smith in this blog post!
Carver
Our Carver range is landscape-optimized, which means that it has to be put up horizontally. Thanks to the extra wide landscape display, it offers an optional feature called "Intelligent Pairing" that randomly displays two portrait photos next to each other, thus causing delightful surprises.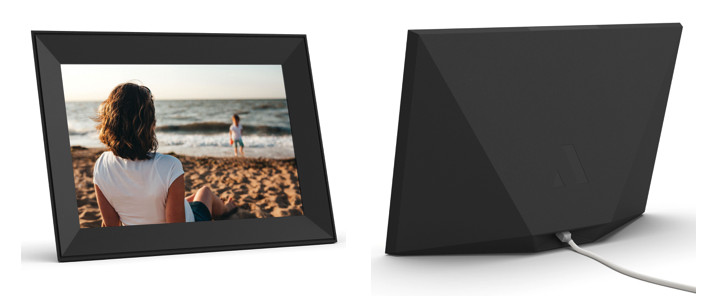 Buddy
Designed for pet enthusiasts, Buddy is an HD digital WiFi photo frame that comes packed in an adorable, hand-illustrated gift-ready box, guaranteed to make any pet lover smile. Similar to Carver, Buddy's display is landscape-optimized and comes with the optional "Intelligent Pairing" feature that displays portrait photos next to each other.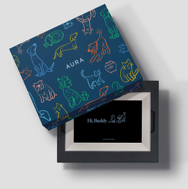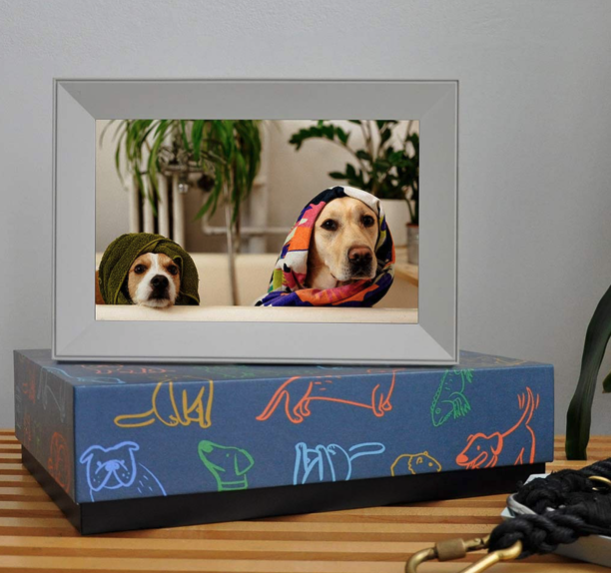 Our different models all come with LCD screens (440 - 450 nits brightness) and offer the same functionality*.
However, there are differences in terms of frame size, display resolution and display size: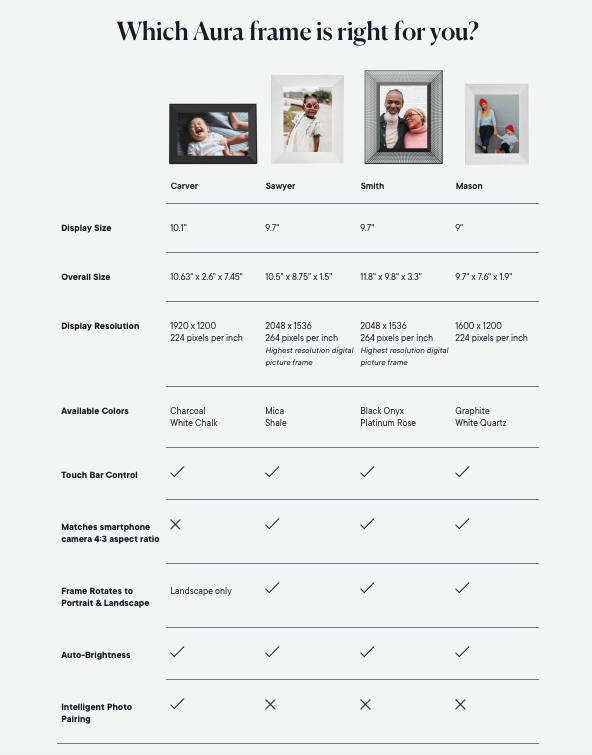 *Carver and Gallerie are the only model that offer "intelligent pairing". Find out more about this feature HERE.
If you need more information please submit a support request and our Customer Care team will get in touch!