See below for detailed instructions.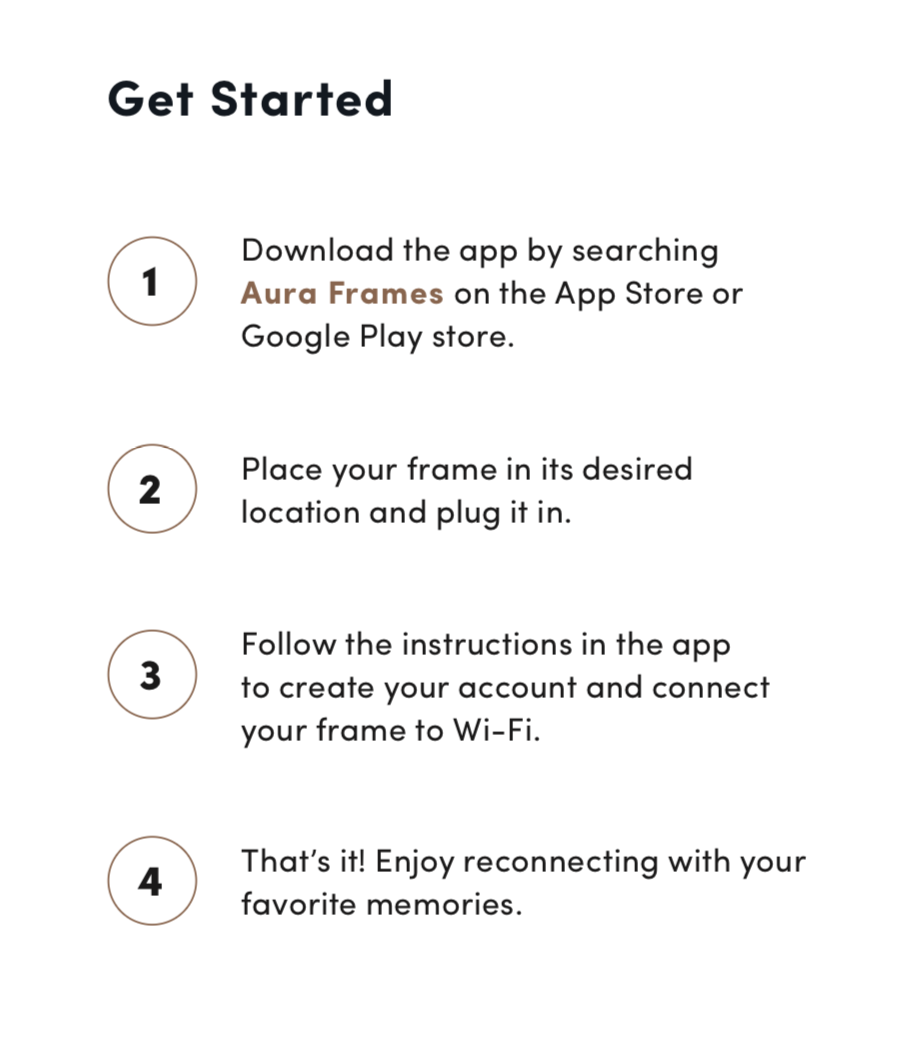 The first step is to download the Aura App from the Apple App Store or the Google Play Store. It should come up first when you search "aura frame." Once you download the app and create an account, you'll need to plug in the frame, and your phone will find it (please double check bluetooth and Wi-Fi are turned on first). You will see an icon in the app displaying a number that will correspond to the number displayed on your frame's screen. Once you've paired your phone with your frame follow the steps below to add photos!
You can either select individual pictures from the Photos, Collections or Albums section in the app, or you can add an entire Album or Collection by clicking the "Add All" button. Selecting the option to "Add All" in either Albums or Collections will allow Aura's software to filter your photos, displaying the best ones on your frame, plus any new photos added to that album or collection will automatically analyzed for your frame.
If you prefer to set a timer rather than have your Aura Frame change photos based on the environment, you can edit the slideshow mode from Smart to Timed Intervals. To adjust your slideshow, simply open the Aura App and click the Settings icon; select your frame and under Slideshow Behavior, change the timing from Smart to whichever interval you prefer.
Share your Aura with family and friends! To invite others to your frame, simply open the Aura App and tap the Settings icon; select your frame and tap Invite Family Member where you are instructed to enter the name and email address of the person you wish to invite (or you may choose an email from your contacts).
If you require further assistance with Aura please don't hesitate to send us an email at help@auraframes.com or call us at 646-630-7237.